---
I realized that through the course of my 31-day writing challenge, you will hear about methods for every topic under the sun. The methods are my voice so I thought you'd appreciate expressing your own voice, finding your own method through the discovery of personality preferences.
Today's letter is:
P
for Personality
I was introduced to the Myers-Briggs Personality Test many years ago. Completing the test in its entirety was a team building exercise. I learned a lot about myself and my co-workers. I discovered the best way for myself to operate and enhance my own methods. You can find out what personality type I am here.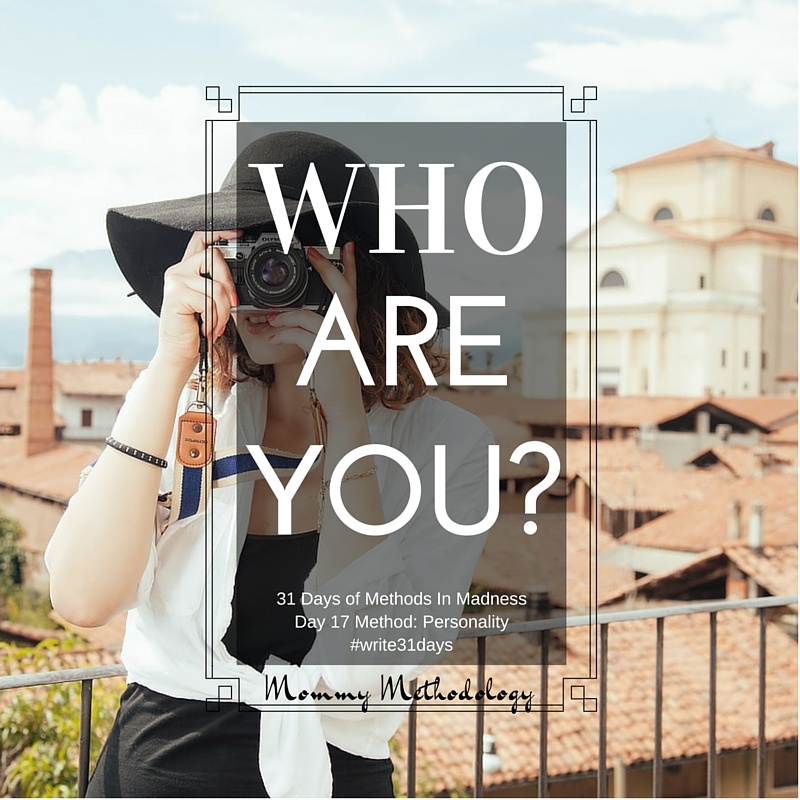 There is a shortened version of the test found online, it takes about 15 minutes to complete. It is FREE. Click here to take the test for yourself.
Find your own method and share it with all your friends this weekend. You'll have fun with all the conversations you'll get into.
If you want to get more in-depth information, check out the book: Type Talk: The 16 Personality Types That Determine How We Live, Love, and Work.
This post is day 17 in a series called 31 Days of Methods in Madness. To read all the articles, click here.
P.S. Please Come Back And Share Your Test Results In The Comments!
P.S.S. Remember, Just Have Fun! 🙂