I'm Back With An All New Post In My Favorite 5's Series!
Come see what I've found for October.
For the month of October I want to share with you some of my most favorite Health & Well-Being products.
Again, be sure I've only highlighted items that I have successfully used; I'm excited about these products! I truly hope that by sharing, you can benefit as we have!
Since these are products related to health, I legally need to give a disclaimer here ~ Disclaimer: I am not a doctor and I don't pretend to be one. I share these remedies only for informational purposes. It should not be treated as medical advice nor is it intended to replace medical advice, diagnosis or treatment from your doctor or other professional health care provider. You should never delay seeking medical advice, disregard medical advice or discontinue medical treatment because of information on this website. Reliance on any information provided on this website is solely at your own discretion and risk. By using this website you agree to the terms of this disclaimer.
So with that out of the way, here's October's 5 Favorite Finds for 2014.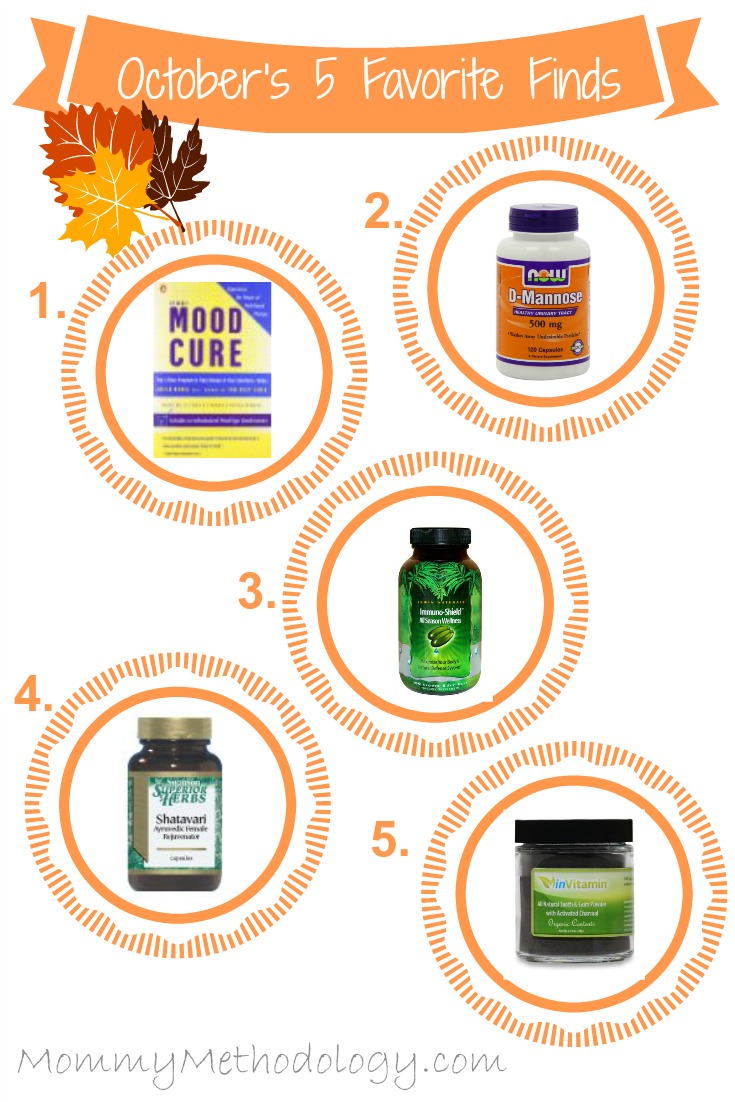 October's 5 favorite finds for 2014
October's 5 favorite finds for 2014