---
As an avid reader and researcher, I come across many books that I'd like to share with you.
Here is a review of my pick for Book of the Month, February 2015: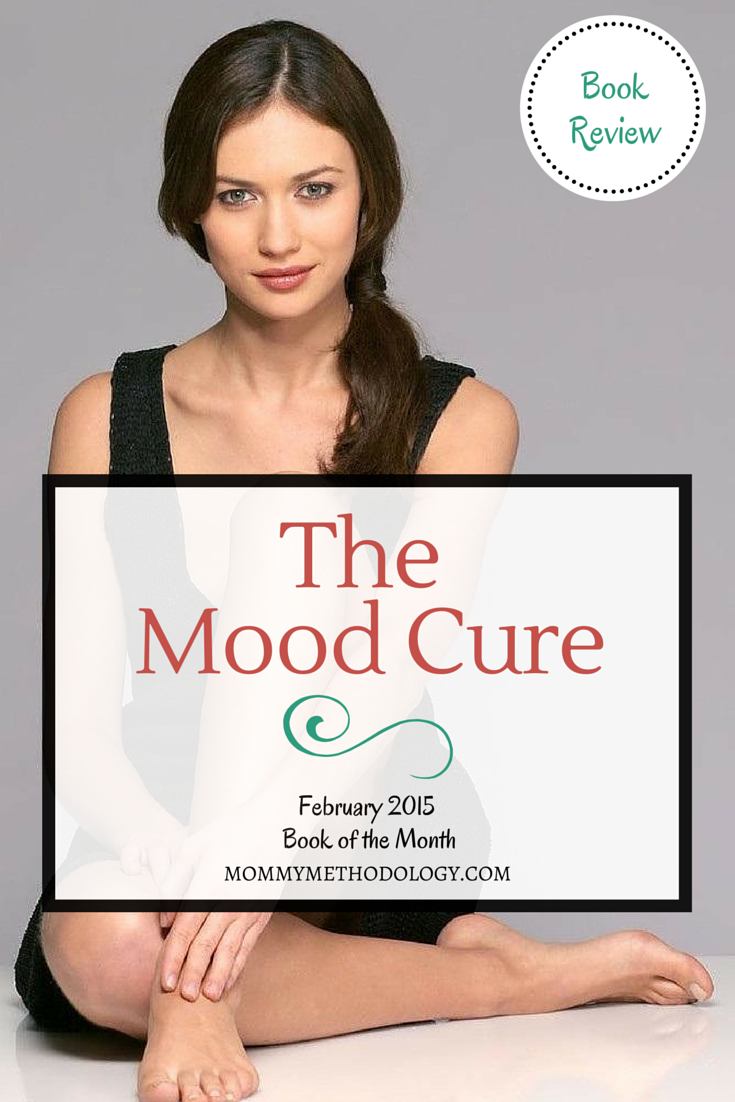 Rating: 4.5/5 Stars ♦♦♦♦
Julia Ross, M.A.
The Mood Cure
The 4-Step Program to Take Charge of Your Emotions-Today
New York: Penguin Books, 2002
387 pp. $17.00 ($11.18 or less on Amazon)
I found this book extremely comprehensive and well researched; designed so the reader can quickly implement individualized nutritional and supplemental therapies for fast results. The claim made in the book is that results can be seen in as little as twenty-four hours!
The author, Julia Ross presents a natural program based good mood foods, some nutritional supplements, and the use of four key mood-building amino acids. She proposes that ~
"much of our increasing emotional distress stems from easily correctable malfunction in our brain and body chemistry–malfunctions that are primarily the result of critical unmet nutritional needs" (pg.3)
The 4-step program is essentially broken down into 5 sections.
Step 1 is identifying your mood or profile based on a 4 part questionnaire.
Step 2 is taking individualized action to eliminate imbalances based on the conclusions drawn from your completed questionnaire.
Step 3 is dedicated to creating your own nutri therapy master plan.
Step 4 focuses on specialized repair projects such as extreme sleep deprivation, addiction recovery, and use of antidepressants.

The final section of the book is considered a multifunctional tool-kit for thyroid imbalance, adrenal imbalance, hormone imbalance and the like.
I appreciated the extensive research presented in this book. And yet the author doesn't come across in a self-righteous way. She makes it clear from the opening paragraph that the tools described are not intended to replace other needed care or guidance, only to provide additional relief where applicable.
I especially appreciated that it was presented in a simple, practical, easy to use fashion. Master Supplement Schedules are given. Good-Mood Menus are provided. You'll even find a Resource Tool Kit for help in finding practitioners, testing labs, supplements, special foods, products, and services.
This book initially grabbed my attention, because I felt my hormones were highly imbalanced. All the supplements and nutritional regimens I'd used in the past weren't having the desired effect. I was desperate for something new yet logical in nutritional therapy that would quickly bring my health back in line.
After 48 hours I was sleeping better than I ever had. I mean that literally. I've never slept well. I've suffered from insomnia since childhood. And I have multiple chronic illnesses. When I follow the regimen appropriate for me, I sleep deeply for 6-8 hours, my mood is stabilized, even my pain levels are significantly reduced.
The reason for a rating of 4.5 out of 5? If I were to make any suggestions for areas of improvement, it would be to 1. Simplify the menus and 2. Expand the menus provided from two weeks to at least four weeks. I dislike cooking, and when I'm in physical pain or mental brain fog, the last thing I want to do is determine 3 meals for every day of the week that meet the targeted good-mood criteria. I know some of you are thinking…why can't she just repeat the same menus sooner? I don't have a palette for all the foods listed in the recipes provided which reduces my choices all the more.
The author suggests that if your energy is low or you need help de-stressing your life you might want to try a personal chef. For those of you that can afford this alternative, that's great! For those of us who can't afford this alternative, a simple menu plan for at least four weeks would be desirable.
I presented this book as one of my Favorite 5 finds in the month of October last year because I appreciated the insights. I continue to benefit from the program, as does my husband. All in all, if any of these descriptions fit you or someone you know, I'd recommend taking a look at The Mood Cure
too:
Stressed or Irritable

Overworked

Depressed

Anxious

Sleep Deprived

A New Mom

Recently Pregnant

PMS

Perimenopause

Fibromyalgia

Menopausal
P.S. Tell me, have you read The Mood Cure? Did you enjoy it?